BOXED GUTTER
The BARiT box gutter is tailor-made for the kitchen floor.
A customised box gutter with an integrated slope ensures rapid drainage of large amounts of water from the kitchen floor. The operation of commercial kitchens requires high hygienic standards, the implementation of HACCP and the guarantee of occupational safety. BARiT offers a comprehensive range of drainage with box channels, and round floor drains as well as pipe penetrations for various media. Stainless steel serves as the material for kitchen floor drainage. Smooth surfaces, robust gratings and odour traps ensure that hygiene guidelines are implemented quickly, effectively and safely. In combination with a special BARiT kitchen floor, for example, a synthetic resin floor or special terrazzo floor, there is a seamless transition between the box channel, appliance base and floor.
BARiT offers comprehensive support for the planning, renovation and project management of canteen kitchens in communal catering. This includes measuring and designing the drainage items. Of course, the box channels are approved by the building authorities with regard to fire protection.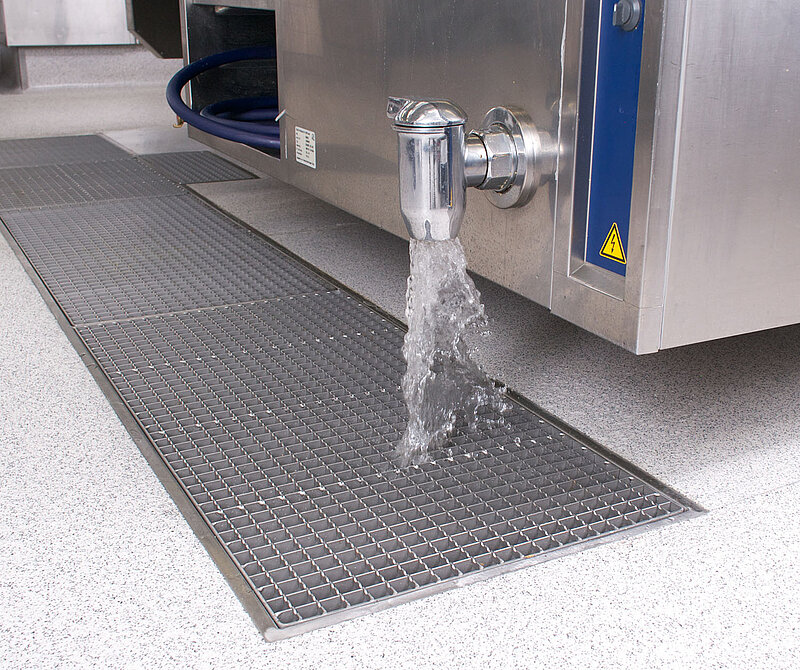 Quick Info
custom-tailored
integrated sloping
stainless steel
solid covers
easy cleaning
mechanical stability
resisting to thermal loads
The box drainage channel for your synthetic resin floor or terrazzo floor.
We are not only versatile when it comes to kitchen floors, but also when it comes to drainage. Choose your suitable box drainage channel from four different designs. We will advise you on the anti-slip channels and other variants - contact us!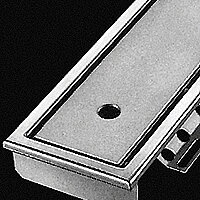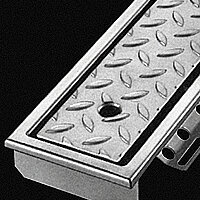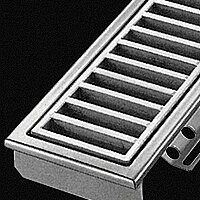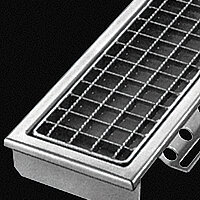 The BARiT boxed gutter is made of stainless steel. Boxed gutters are custom-made with integrated longitudinal sloping or longitudinal and transversal sloping. Additional stability is provided throughout with inward facing grill supports, lengthwise reinforcement brackets and welded spacer ribbing. Not only the professional bending of the material, but also the appropriate cover ensure a high load capacity. Depending on the customer's wishes, solid covers with and without anti-slip surfaces and bar grates are available. The material thickness of 2 mm ensures a high thermal and mechanical resistance.
As part of BARiT's services, professional installation can also be included along with supplying the BOXED GUTTERs. For a coupled and seamless integration, these are incorporated into resin concrete. Extensive standard versions offer a wide range of solutions. Additional types of sloping, thicknesses and profiles, and lateral or central floor drains can be special ordered on request.
Stainless steel boxed gutters can be easily cleaned with our BARiT CLEANER.
Datasheet
| | |
| --- | --- |
| Material thickness | 2 mm |
| Space between distances | ca. 1 m |
| Surface | chemically descaled |
| Built-in-Fall | 1 % |
| Firesafety | on demand |
| Cleaning | BARiT Cleaner* |
| Material | Stainless steel AISI 304 1.4301 |
| TYP | KR 118 | KR 172 | KR 222 | KR 272 | KR 322 | KR 400 |
| --- | --- | --- | --- | --- | --- | --- |
| Overall Width | 118 | 172 | 222 | 272 | 322 | 400 |
| Channel Width | 50 | 100 | 150 | 200 | 250 | 328 |
| Cover Thickness | 20 | 25 | 20-40 | 20-40 | 20-40 | 25-50 |
| Cover Width | 74 | 130 | 180 | 230 | 280 | 358 |
| Max. Height | 150 | 310 | 341 | 391 | 441 | 519 |
| Min. Height | 40 | 55 | 55 | 55 | 55 | 55 |
| Drain Type | 150-300 | 150-300 | 150-300 | 150-300 | 150-300 | 150-300 |