MEDIA PASSAGES
Media passages get incorporated completely in synthetic concrete for non-positive, jointless bonding to be assured. For long-lasting and leakage-proof floor constructions to be obtained, special steel tubes are degreased, prime-coated and sanded before being installed.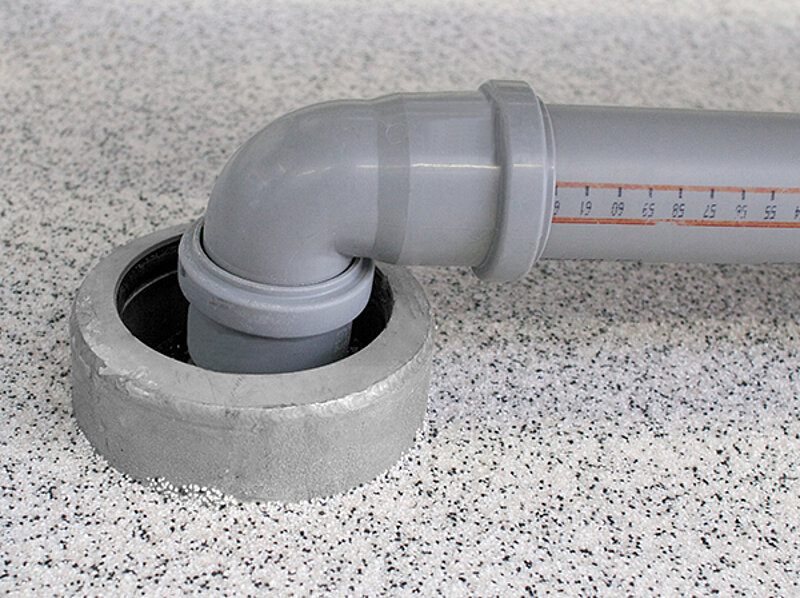 Quick Info
jointless
leakage-proof
easy cleaning
accurate and precise approach
The appearance of the media feed-through is adapted to the situation. For single pipes we use round overtubes, for a feed-through with different media we use customised stainless steel frames within which we guide the media. Here, too, we coordinate the appearance with you to create your desired overall picture.
BARiT media penetrations connect pipes, cables and other media between different areas such as storeys. It is important that where the floor is penetrated by pipes, extra security is built in to maintain tightness. This prevents structural damage and the enclosure of media in special penetrations creates a clean look.
Datasheet