FLOOR DRAINS
Whether you choose cleanroom floors or other design floors: Spot drainage of the room is guaranteed with a floor drain from BARiT. Choose from different variants to match your synthetic resin floor or other floor covering from our range and get form and function from a single source.
An application example: In combination with BARiT coverings, round floor drains are installed without joints - for optimum usability and hygiene.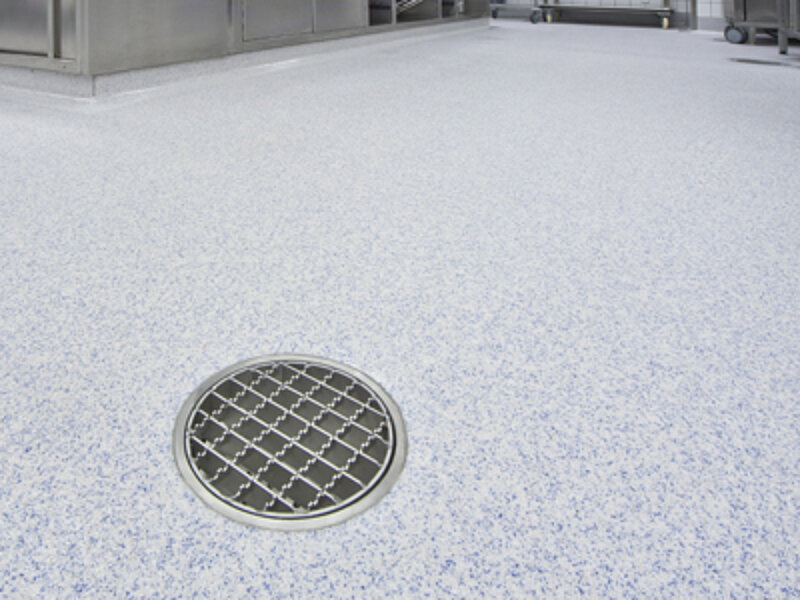 Quick Info
stainless steel
drain body of one piece only
solid covers
covers to meet requirements of pharmaceuticals and clean rooms
easy cleaning
thermal loads admissible
mechanically stable
Find the floor drain that suits you!
You can get your floor drain from BARiT in four different versions. Entscheiden Sie sich entsprechend Ihrem Einsatzbereich und passend zu den in Frage kommenden Designböden, zum Beispiel für eine Variante mit rutschhemmender Platte oder mit Stabrost. Informieren Sie sich untenstehend über die technischen Eigenschaften – und natürlich beraten wir Sie auch gern persönlich zu den einzelnen Modellen und deren Verwendbarkeit. Get in touch!
Floor drain with smooth plate
with anti-slip plate
Floor drain with bar grate
Sealed plate with siphon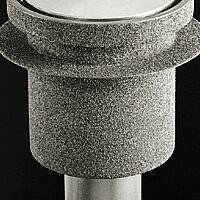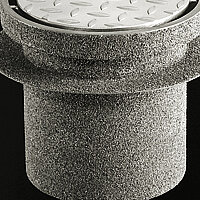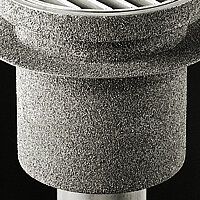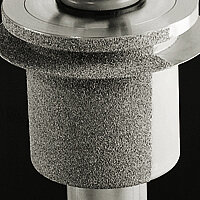 The BARiT floor drain is made of stainless steel. Additional stability is provided for with its solid frame for the ground connection, rounded edges, and onepiece drain body. Depending on the customer's wishes, solid covers with and without anti-slip surfaces, grid and bar grates are available. Lockable covers that emit little odor or are liquid-tight can be used in pharmaceutical and cleanroom areas.
Suction levers allow for the opening and closing of floor drains. Removable bellshaped siphons and dirt collecting baskets, which are placed above the water level, provide for additional hygienic protection.
As part of BARiT's services, professional installation is included alongside supplying the floor drains. For a coupled and seamless integration, these are incorporated into epoxy concrete. Extensive variations in the type of floor drains offer a wide range of solutions.
Stainless steel floor drains can be easily cleaned with our BARiT cleaner.
Datasheet
| | |
| --- | --- |
| Material thickness | 2 mm, deep drawer 1,5 mm |
| Surface | chemically descaled |
| Construction | round bodied, no channel connection |
| Cleaning | BARiT Cleaner* |
| Firesafety | on demand |
| Material | Stainless steel AISI 304 1.4301 |
| TYPE | BA 150 | BA 200 | BA 250 |
| --- | --- | --- | --- |
| Outlet | DN 70 mm | DN 100 mm | DN 100 mm |
| Flow Ltr./sec. | 1,6-2,2 | 2,7-3,1 | 3,5 |
| Inside Diameter | ∅185 | ∅235 | ∅285 |
| Outside Diameter of Frame | ∅205 | ∅255 | ∅305 |
| Outside Diameter of Drainbody | ∅153 | ∅203 | ∅253 |
| Length of Outlet Pipe | 70 | 70 | 80 |
| Height without Outlet Pipe | 200 | 240 | 260 |
| Height of Frame | 30 | 30 | 30 |
| Water Level of Trap | 60 | 60 | 60 |